Plan X a 10 Week Online
Fitness and Nutrition Course
Plan X is a 10 week online fitness and nutrition course which can help kickstart your health and fitness journey, or if you want to take your exercise regime to the next level, we are passionate about helping people achieve their goals. Offering quality advice and guidance every step of the way, we offer the complete health and fitness package designed to transform and change your client's lifestyles for the better.
• Lose Weight
• Gain Muscle
• Bespoke Programs
• Over 470 Healthy Recipes
• Videos Outlining The Exercises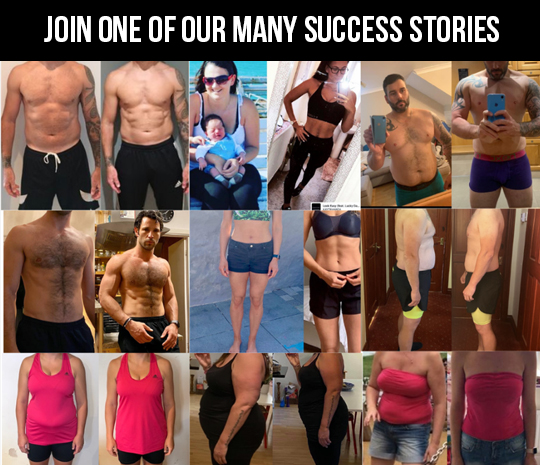 What Is
Plan X
A healthy lifestyle doesn't just start and stop in the gym, and Plan X can help you to make the right choices for your health, fitness and diet. Having fun and enjoying the benefits throughout the course and beyond.
You will receive a totally bespoke fitness and nutrition plan, designed specifically for you – including access to nearly 500 recipes, including Plant Based, Vegetarian and Vegan options – with shopping lists to make life easy.
Plan X is much more than a 10 week fat loss program. At the end of this 10 weeks you will have the tools and knowledge to make more educated decisions with regards to food choices and meal planning. You will have a better understanding of different types of food and training methods and how both of these things combined, can impact positively on your overall mental and physical health.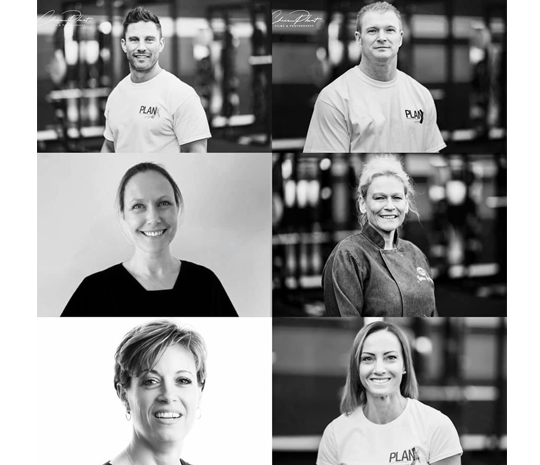 THE
TEAM
Dean Burchell, Director, former Royal Marines Commando, rugby coach, level 3 personal trainer, qualified chef and nutrition advisor. Sympathy level for anything – 0!
Ben May, Director, AfN (Association for Nutrition) certified Nutrition and Weight Management advisor, Business and Technology specialist with 20 years experience. Loves a good massage and facial!
Dr Holly May. MChiro LCC MSc APP Paeds DC. Holly, is a chiropractor with over 12 years experience and published work. Recently embarking on a master's degree in Human Nutrition at Plymouth University. Sympathy level – 10, to make up for Dean!
Kate Wilson, former bistro pub owner, nutrition advisor, vegetarian specialist and marketing officer. Outdoor enthusiast, Mother Earth!
Hannah Burchell, Marketing, Sales and Sponsorship Manager. Social Media Support. Event Organiser. Demo Girl & gymwear specialist!
How Much?
What's Included?
Sign up to our 10 week course for just: £145 
Save £45 when you sign up as a couple – £245 for 2
Bespoke Programs

Over 470 Healthy Recipes

Videos Outlining The Exercises

Injury Management Specialist

Qualified Nutritionist

Trained Chefs

Trained Personal Trainers

1:1 Consultation

Weekly Online Group Meetings

Programs Suitable For Home Or Gym

Continued Support After The 10 Weeks

s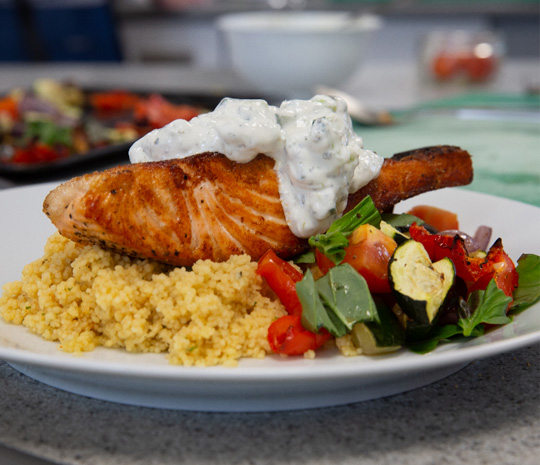 "Having been a client of Dean Burchell prior to embarking on Plan X, I was aware of the process and how Dean had instilled in me the importance of nutrition along side a fitness program. It wasn't until embarking on the Plan X journey that I realised just how critical it is getting your nutrition right to achieve the goals you want (be it fat loss, weight loss, muscle gain or just toning). Plan X is a superb way of learning how to build a healthy relationship with the right foods, along with the right exercise that WILL help you reach your goals. Step by step guidance, regular group meetings, one on one consultation and encouragement throughout - you will be put on the right path to consistent healthy living. The best bit of all is the food menus are delicious, so many to choose from and for me personally (who really was a complete novice in the kitchen!) a great way to learn about food and more importantly, how to cook. I genuinely can't recommend this course enough, even for those who may already have some experience in this area."
Wuluf Cairn
"I have just finished the ten week course and what can I say the course has been completely amazing and a complete eye opener. Pre Plan X I thought I knew a lot about nutrition and thought my diet was fairly healthy... I have now learnt how wrong I was. Plan X team I honestly can't thank you enough you have changed my life,"
Siobhan Ward
"I've just started week 3 of 10 and so far going really well. The whole plan is simple to follow, meals are very tasty, easy to prepare and good for the whole family. The Plan X team are very supportive & knowledgable and the members of the group are really good in supporting each other & sharing lots of positive encouragement. Would highly recommend giving this plan a go. It's hopefully a plan for life and not just 10 weeks!"
Emma Gooding
"I'm just starting week 3 of Plan X - Intelligent Fitness and Nutrition and can highly recommend it. The team are fantastic, really supportive, knowledgeable and encouraging. I'm seeing results already and see this as a lifestyle change. I don't feel deprived and the recipes provided really are delicious. If you're considering signing up but aren't sure, what are you waiting for? Get on board and change your life for the better!"
Karen Thornton
"I would highly recommend to friends and family and anyone else who I talk to, Been doing Planx and loving it ! So much help with my nutrition even lost 9.7 lbs in three weeks and still losing . Really great help with my back and hip problems too no questions left unanswered! It's been really great doing all the workout at home as well with the current climate , all the videos are uploaded every day including demos on cooking ! I am over all really happy! the best £100 pounds I have ever spent ! I feel good and I know I am starting to look good (as people are noticing how much weight I have lost and how toned I look) honestly the best thing ever ! Thanks Dean and the team you are as always the best !"
Sarah Jean Sarah Toulousesarah
"Plan X - what can I say? As someone who's been active most of my life I thought the Plan might help tweak my fitness levels a bit and I may lose a couple of pounds. How wrong I was !! What I got was SO much more than that....A bespoke training plan, tailored to my specific needs , coupled with top quality nutritional advice helped me achieve far more in 10 weeks than I've done in years of training on my own. In that period I've lost nearly 12lbs (now weighing in at 11 stone) and although I'm 60, I'm fitter and stronger than I've been in 25 years; on top of that I've learned so much about nutrition it will and even started cooking - which I've never done before and thoroughly enjoy. I'd also like to say a special thank you to Holly for the advice and attention she gave me when a old knee problem flared up that could have curtailed my exercise levels on the Plan. She quickly diagnosed the problem and showed me how to treat it. I'm now almost pain free for the first time in 6 months - THANK YOU"
Sandra Armstrong